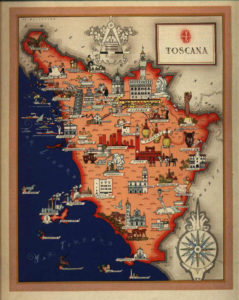 In addition to the suggestions already listed, Tuscany has a lot of others treasures that deserve a visit. The towns of Arezzo, Cortona (where they made the famous movie "Under the Tuscan sun"), Alpi Apuane (where famous Carrara marble came from), National Parks, Elba Island (place of Napoleone's first exile and part of an archipelago), Montelupo Fiorentino (Ceramics Museum), famous Spa and thermal baths, beaches and rocky coasts…. and many, many more.
A real complete offer for holidays, of any kind.
Please contact us for your personalized itinerary.