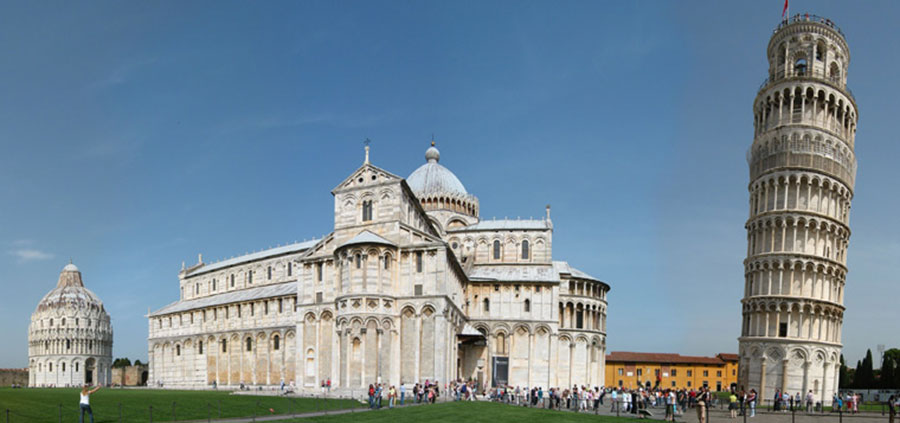 Pisa, just one hour far away from Florence, is worldwide famous for its Leaning Tower of Pisa, a symbol for the entire Italy, and more.
The cathedral and baptistery, the tower of Pisa, and the Campo Santo or cemetery, together form one of the most beautiful and famous building groups in the world. The "Piazza dei Miracoli" makes a perfect showplace for these exquisite examples of Romanesque architecture.
Reservations to climb to the top of Leaning Tower better to make in advance .
Next, in just 30 min. your driver will take you to Lucca, one of the most famous and glorious walled cities of Italy.
Lucca is a rather small town but there are many interesting places to visit here.
You will visit all of this on your tour to Lucca and the more energetic of you can rent bikes to do a "Wall Bike Tour" along the city walls.
Lucca, famous for being the birthplace of the Opera composer Giacomo Puccini, can also offer you the chance to visit famous wineries in its surroundings.
Suggested duration: min. 8 hours (both) or 4 (one town only)
Please contact us for your personalized itinerary.